The Bottle Chapel at Airlie Gardens: A Tribute to Minnie Evans
Wilmington, North Carolina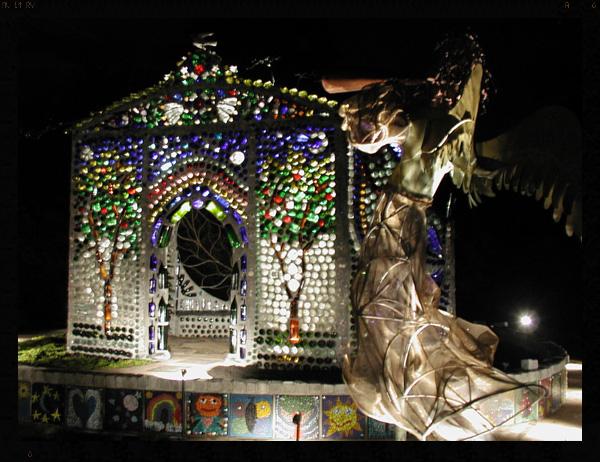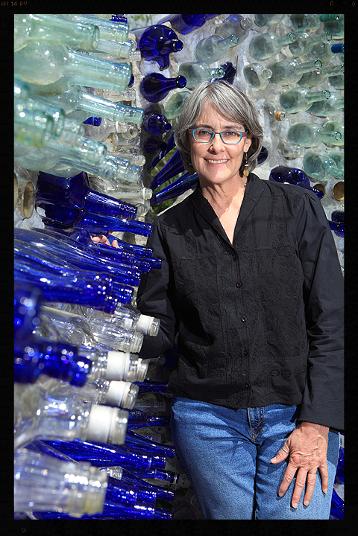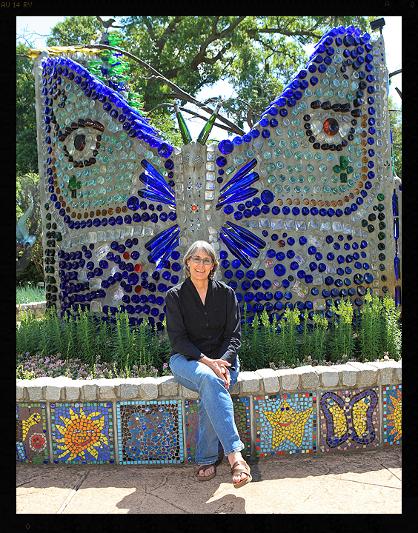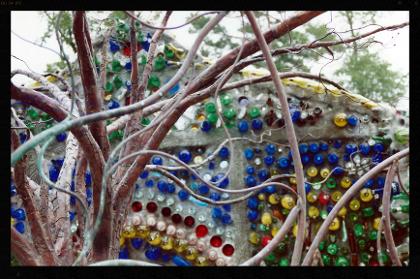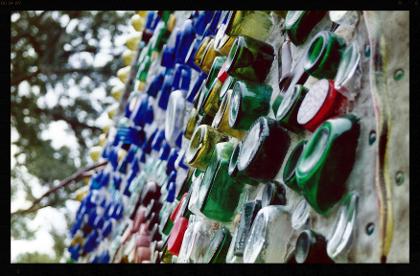 THE LIFE AND WORK OF VISIONARY ARTIST MINNIE EVANS, BORN IN LONG CREEK, NORTH CAROLINA (OUTSIDE OF WILMINGTON) IN 1892 WAS COMMEMORATED WITH THE MINNIE EVANS SCULPTURE GARDEN AND BOTTLE CHAPEL AT AIRLIE GARDENS, DEDICATED IN 2004.
WILMINGTON PAINTER AND ILLUSTRATOR VIRGINIA WRIGHT-FRIERSON, DESIGNED THE GARDEN IN COLLABORATION WITH FELLOW WILMINGTON ARTISTS HIROSHI SUEYOSHI, DUMAY GORHAM, KAREN CROUCH, MICHAEL VAN HOUT AND BROOKS KOFF, ALL OF WHOSE WORKS ARE SEEN THROUGHOUT THE GARDEN.
"MINNIE EVANS WAS THE GATEKEEPER OF WILMINGTON'S HISTORIC AIRLIE GARDENS FROM 1949 TO 1974, AND IS CONSIDERED ONE OF AMERICA'S MOST IMPORTANT VISIONARY ARTISTS.
"EVANS' TAKE ON COLOR, MYSTICISM, AND SYMMETRY MADE HER GARDEN-INFUSED ART UNIQUE. 'IT WAS THEREFORE AN INSPIRED DECISION,' AIRLIE GARDENS GUILD MEMBER FRED WHARTON WRITES, 'TO CREATE THE MINNIE EVANS MEMORIAL SCULPTURE GARDEN—A GARDEN WITHIN THE GARDEN, IN THE VERY PLACE WHERE SHE WORKED AS A GATEKEEPER, WHERE SHE EXPERIENCED HER VISIONS, AND WHERE SHE CREATED HER ART.'"
—FRED WHARTON, AUTHOR OF THE BOTTLE CHAPEL AT AIRLIE GARDENS